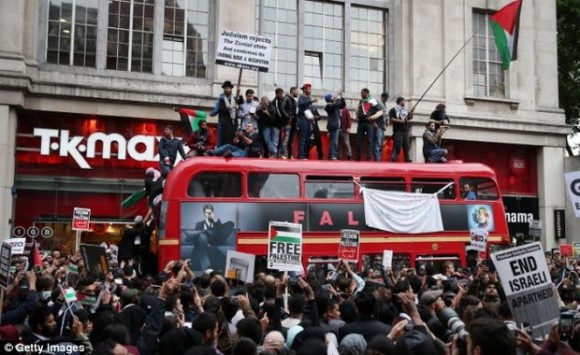 Thousands of people rallied, on Saturday in London, in front of the British parliament after a two-hour march in the center of the capital, in order to tag the Balfour Declaration's centenary, also to demand justice and respect for the Palestinians' rights.
Replying to the call of the five British organizations, supported by 22 others, at least 4,000 people, according to the organizers, have waved banners calling for "restoring justice for Palestine", and demanding the Britain's excuses, for its historical responsibility in the spoliation of Palestine's territory.
"Shame on you Theresa May", "Free Palestine", "British government, apologize", "Balfour is the worst crime of the world against humanity", or, "There is nothing to be proud of , Ms. May", chanted the protesters, not discouraged by the cold and the fine rain.
Samira SALAH
Source: APS