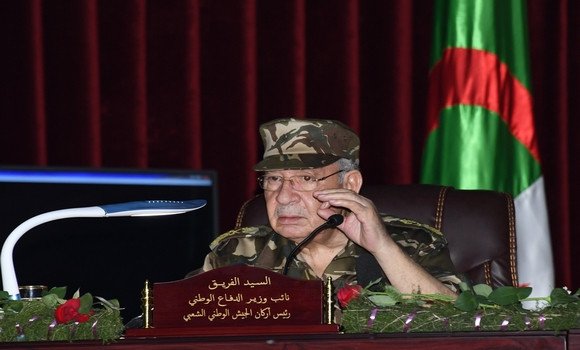 Algeria – In a new speech delivered on Wednesday, the 3rd day of his visit to the 4th Military Region in Ouargla, Deputy National Defense Minister, Chief of Staff of the ANP, Ahmed Gaïd Salah, insisted on the need for the holding of presidential elections within the fixed deadlines.
"Regarding the presidential elections, I would like to insist once again that the situation can not tolerate further delay, it requiresة on the contraryة the holding of these decisive elections for the present and the future of the country, within the deadlines that I mentioned during my previous intervention, "he said.
For the Army General, these deadlines are "reasonable and acceptable" and "reflect an insistent popular demand, able to establish the state of equity and rights".
As a reminder, the Chief of Staff of the National People's Army had proposed to convene the electorate on September 15, so that elections can be held before the end of the current year.