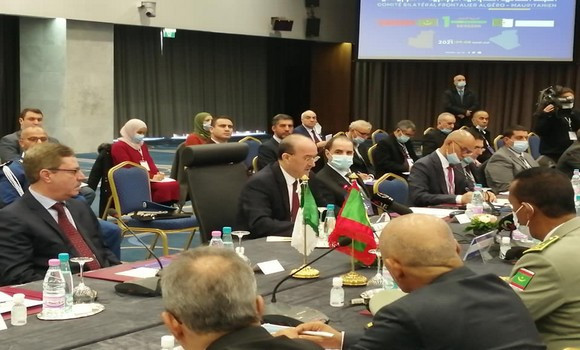 ALGIERS-The first session of the Algeria-Mauritania bilateral border committee has kicked off Monday in Algiers under the co-chairmanship of the Minister of Interior, Local Authorities and National Planning, Kamel Beldjoud, and his Mauritanian counterpart, Mohamed Salem Ould Merzoug.
The two-day meeting is attended by the walis of Adrar and Tindouf and the wali of Tris Zemour (Mauritania), as well as representatives of the ministerial and security services of the two countries.
The holding of the first session of this committee comes after a long process of historical relations which have recently experienced more dynamics, according to the Ministry of the Interior.
This dynamic, added the same source, is able to enhance bilateral cooperation and open up promising development prospects in the interest of the two fraternal peoples.
Comprising regions of competence, in this case the wilaya of Tiris Zemmour (Mauritania) and that of Tindouf (Algeria), the bilateral committee's mission is to strengthen investment opportunities, carry out joint partnership projects in priority sectors in common border areas, as well as the promotion and intensification of economic, commercial, cultural and sporting exchanges.
The work of the bilateral border committee, which will continue behind closed doors, will lead to operational recommendations which will constitute a work plan for all sectors.