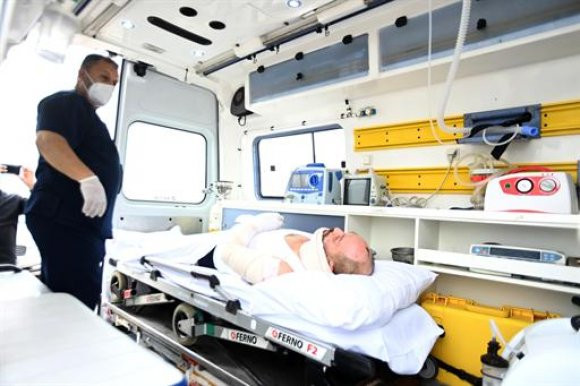 ALGIERS-The Ministry of Labor, Employment and Social Security announced that eight (8) injured in the forest fires that ravaged some provinces of the country this summer were abroad for medical care.
A statement from the Ministry of Labour stated, "In implementation of the commitments of the President of the Republic, Mr. Abdelmadjid Tebboune, providing for the state's commitments not to spare any means or any effort in order to fully take care of people injured in the forest fires that ravaged some provinces of the country during last summer, the Ministry of Labour, Employment and Social Security has sponsored the transfer of eight 08 injured for treatment abroad.
The ministry stated, "On Thursday, September 23, 2021, as a first stage, four injured people were transferred for treatment abroad on board of two medical planes, accompanied by an Algerian medical and paramedical team affiliated with Douira University Hospital Center for major burns, while the remaining four will be transported, today, Friday, September 24, 2021."
The statement pointed out that the cases that were transferred for treatment are those that were "difficult to treat in country, with the permission of their referring physicians, after their health conditions stabilized."
WHO IS DZ BREAKING?
An Algerian news website, belonging to Ennahar Group, which aims at covering all-out national news, through providing an objective and positive image, focusing the most on breaking ones.
A dynamic team is working on feeding the website by credible information in all spheres of life; a reliable network, composed of specialized elements working in harmony with our team in Algiers, the website's headquarter, provides us more coverage and simultaneity.