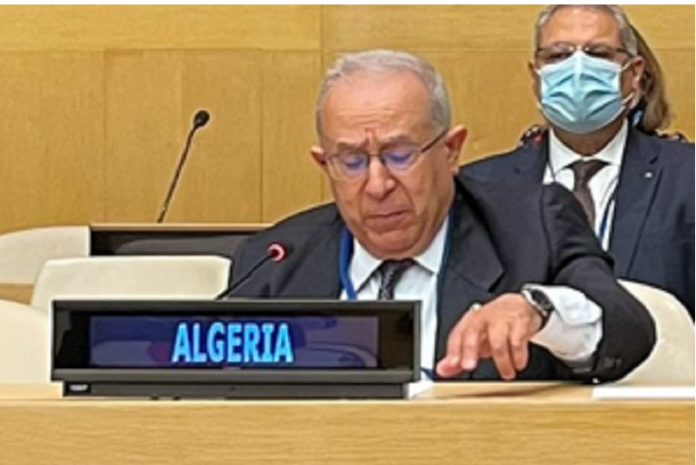 ALGIERS- Foreign Minister Ramtan Lamamra said Algeria dealt with Libyan antagonists on equal par, and does not support any party except the Libyan people.
This came in remarks Lamamra made on sidelines of his participation in the 76th Session of the UN General Assembly, quoted by the Algerian news agency APS.
In response to question by CNN over claims that Algeria was not honest broker in the settlement effort of the Libyan crisis, Lamara said 'if there was a country who treated all Libyan parties on equal par, it would be Algeria, therefore I think this needs to be corrected.'
'We conducted the conference of 'Libya's Neighboring Countries 'and it was successful. We succeeded in creating a consensus between these countries on importance of withdrawal of mercenaries and terrorists from Libya, he added.
Lamamra said: "Algeria would remain on the side of the Libyan people and we will do what we can to ensure that elections, on December, would be held on set time."
Libyan News Agency
WHO IS DZ BREAKING?
An Algerian news website, belonging to Ennahar Group, which aims at covering all-out national news, through providing an objective and positive image, focusing the most on breaking ones.
A dynamic team is working on feeding the website by credible information in all spheres of life; a reliable network, composed of specialized elements working in harmony with our team in Algiers, the website's headquarter, provides us more coverage and simultaneity.