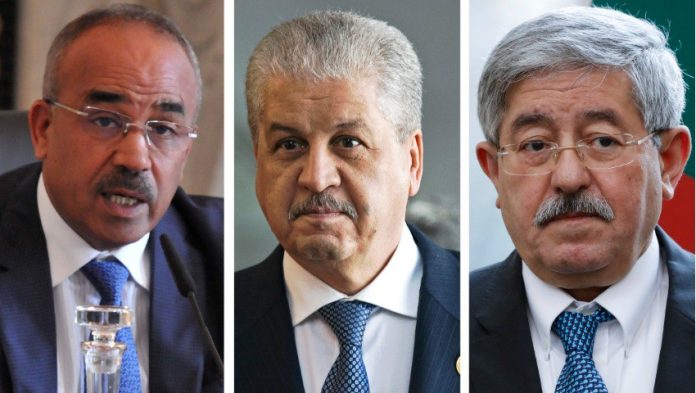 ALGIERS- The Public Prosecutor at the Economic and Financial Criminal Pole of the Tribunal of Sidi M'hamed (Algiers) has requested sentences ranging from twelve (12) years to fifteen (15) years in prison against the former Prime Ministers Ahmed Ouyahia, Abdelmalek Sellal and Noureddine Bedoui prosecuted in corruption cases.
The Public Prosecutor has requested a sentence of fifteen (15) years in prison against Ahmed Ouyahia and Abdelmalek Sellal and a sentence of twelve (12) years in prison with the issuance of a committal order against the former Prime Minister Noureddine Bedoui, prosecuted in a corruption case when he was wali of Constantine.
In the same case, a sentence of twenty (20) years in prison with confirmation of the international arrest warrant was requested against the former Minister of Industry, Abdeslam Bouchouareb.
The Prosecutor also requested sentences ranging from four (4) years to twenty (20) years in prison with the confiscation of all funds and property seized against former ministers, walis and executives prosecuted in cases of corruption, in particular for the charges of squandering public funds, abuse of office and granting of undue privileges.
The trial of the three former prime ministers Noureddine Bedoui, Ahmed Ouyahia, and Abdelmalek Sellal, along with 5 former ministers and several governors in a corruption case, began, on Monday, at the Sidi M'Hamed tribunal in Algiers Province.
The case file also includes the fugitive former minister of industry Abdeslam Bouchouareb, the Minister of Industry and Investment Promotion Abdelhamid Temmar, as well as Houda-Imane Faraoun, Ammar Ghoul, Hussein Nasib, Arezki Baraki, Mohamed Loukal, in addition to the former governor of Jijel Ali Bedrici, former governors Abdelkader Zoukh and Hussein Wadeh.
It is noteworthy that the Algerian judiciary arrested, last August, Noureddine Bedoui, being the third former prime minister to face prison on corruption charges.