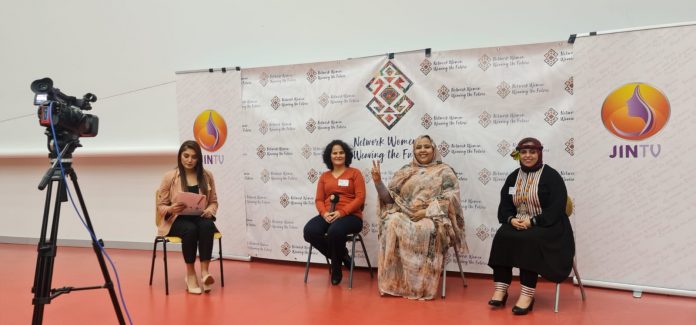 Berlin (Germany), (SPS) – The Secretary-General of the National Union of Sahrawi Women (NUSW), member of the National Secretariat of the Polisario Front, Ms. Shaba Seiny, participated, on Saturday, in the work of the Second International Women's Conference held in Berlin, Germany.
The Conference was an opportunity for the NUSW Secretary-General, during which she shed light on the struggle of Sahrawi women for more than 45 years on the struggle against the Moroccan occupation and the course of Sahrawi women in weaving solidarity relations with their counterparts in the world in order to find political support for the Sahrawi cause.
Ms. Shaba Seiny also touched on the grave violations against Sahrawi women in the territories occupied by Morocco.
The Conference discusses a number of issues, including racial discrimination and equality, occupation of land and its consequences, and fight against imperialism and colonialism in all its forms.