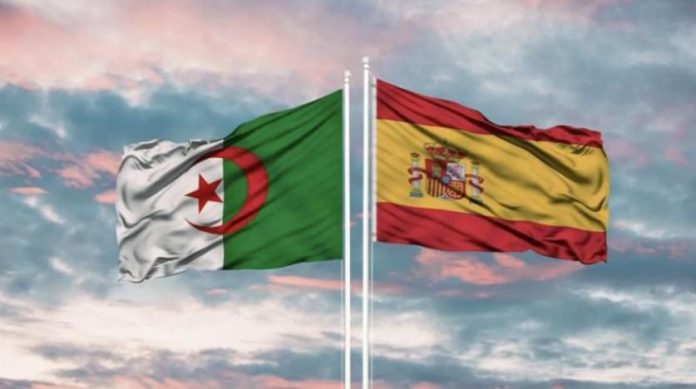 ALGIERS- The diplomatic crisis between Algiers and Madrid has had a strong impact on the Spanish exports to Algeria. The reversal of the Spanish government, led by Pedro Sanchez, on the question of Western Sahara, announcing last March its support for the Moroccan autonomy plan for this occupied territory, has aroused the anger of Algeria, which has taken several measures, first of all, by recalling its ambassador in Madrid.
Then, on June 8, Algiers decided to suspend the Treaty of Friendship, Cooperation and Good Neighborliness concluded with Madrid in 2022. This decision was immediately followed by the freezing of bank domiciliation operations for foreign trade in goods and products from and to Spain.
More than four months after these last two measures, the consequences are increasingly visible on the Spanish side, given the losses recorded by Spanish companies trading with Algeria.
Indeed, Spanish exports to Algeria have fallen sharply. According to official foreign trade data released by the Spanish State Secretariat for Foreign Trade on Tuesday, the value of Spanish exports to Algeria was 28.6 million euros last July, compared to 155.6 million euros in July 2021, a drop of 81.6%.
During the month of June, Spain exported to Algeria for 66.6 million euros against 174 million in June 2021, a decrease of 61.8%.
Thus, in two months (June and July 2022), Spain exported only 95.2 million against 330 million euros in June and July 2021, i.e. a drop of 235 million euros.
Spanish exports have fallen by 71% since Algeria's decision, last June, to suspend the Treaty of Friendship and freeze foreign trade with Spain.
From January to July 2022, Spain exported to Algeria for 940.2 million euros, down 15.3% compared to the same period last year.
On the other hand, according to the same data, Spain continued to import from Algeria, mainly; hydrocarbons, in particular natural gas. The two countries are linked by gas delivery contracts via gas pipeline (Medgaz).
Last July, Spain imported Algerian gas worth 514.6 million euros, up 41.9% compared to July 2021. During the month of June, Spain imported 663.1 million euros, an increase of 49.1%. In two months, Spanish imports from Algeria increased by 45.8%.
From January to July 2022, Spain imported Algerian gas for a value of 4666.8 million euros (4.66 billion euros), an increase of 108.6%.