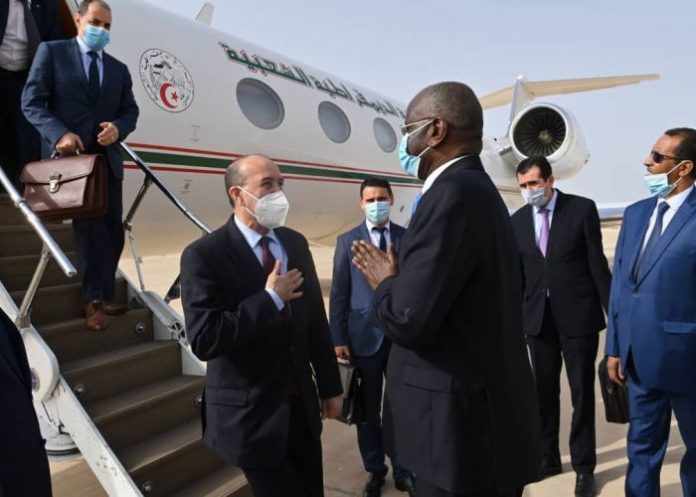 ALGIERS- The Minister of the Interior, Local Communities and Regional Planning, Kamel Beldjoud, on Thursday, began a one-day working visit to the Islamic Republic of Mauritania.
Upon his arrival at Nouakchott international airport, Mr. Beldjoud was received by his Mauritanian counterpart Mohamed Salem Ould Merzoug, along with the Algerian ambassador to Mauritania, Noureddine Khendoudi.
This visit is part of the strengthening of bilateral relations which have experienced a qualitative leap in recent years, especially following the coming to power of the President of the Republic, Mr. Abdelmadjid Tebboune and his Mauritanian counterpart, Mr. Mohamed Ould Cheikh El-Ghazaouani.
The visit, during which Mr. Beldjoud will hold meetings with the senior officials of Mauritania, will be an opportunity to relaunch certain joint strategic projects and examine issues of common interest.