Follow up:
The largest country in the continent of Africa, Algeria has a diverse landscape and lots to offer travellers. The journey from Europe is only a short one but the difference between the two continents is immediately noticeable and provides a sense of adventure and intrigue for tourists.  Algeria has many charming cities with winding streets and stunning architecture, Mediterranean coast, lush landscapes and roman ruins to rival anywhere in the world.
The main attraction in the country however is the Saharan region where the never-ending sand and the mysterious and lively cities are enough to indulge even the most seasoned traveller's imagination.
Despite advise about the country not being safe to travel and certain regions being off limits. Most Algerians greet tourists with warm welcomes and are happy to share their way of life with any guests to their country. All the same, any trip to this beautiful country should be well researched to ensure that all travel rules are adhered with. Let's have a look at the best places to visit in Algeria!
14- Batna
Batna is not far from Constantine but it feels entirely different. Separated from Constantine by harsh salt flats, Batna is the capital of the Aurus Massif, a region of Algeria made up from a continuation of the Atlas Mountains. Batna's history is nowhere near as extensive as some of the cities in Algeria and has only existed since a decree in 1848 signed by "Napoleon III". Due to its location in a valley, the summers are very hot and the winters very cold. There is a lively student scene here due to the city's population of over 30,000 students.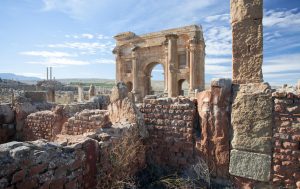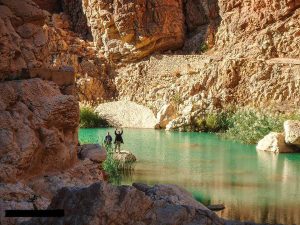 Samira SALAH
To be contiued…..