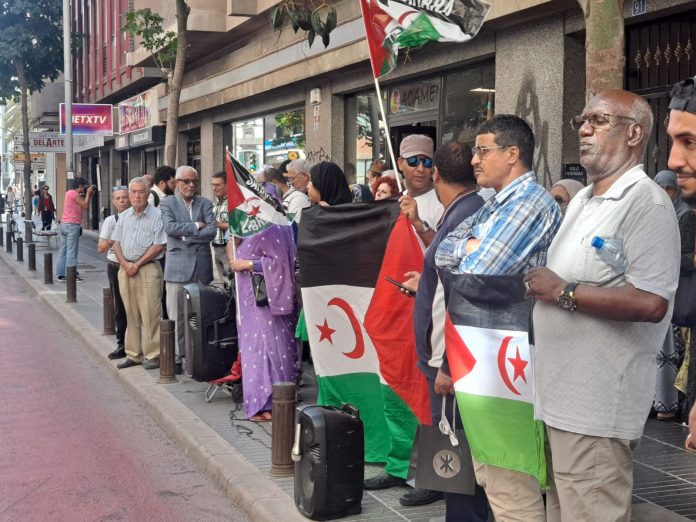 Las Palmas (Canary Islands), (SPS) – The Sahrawi community in the Canary Islands, in coordination with the office of the Polisario Front, the Sahrawi community associations and the friends of the Sahrawi people, organized a protest on Monday, coinciding with the ill-fated Madrid Tripartite Accord.
The participants in the protest condemned the Madrid Tripartite Accord and the suffering as well as the partition it caused to the Sahrawi people as a result of the Moroccan invasion, which committed crimes against humanity, the consequences of which the Sahrawi people continue to suffer to this day.
They denounced Spain's abandonment of its former colony and its handover to a brutal occupation that continues to violate international legitimacy, exterminate the Sahrawi people and deplete its natural resources, amid a tight media and police siege on the region in clear defiance of all international treaties and norms.
The participants also denounced the shameful position of the Spanish Prime Minister, Pedro Sanchez, who is biased towards the thesis of the Moroccan regime, stressing that his position is unilateral and that the Canary Islands will remain loyal to the Sahrawi people and its just cause until they gain freedom and independence.
The protest concluded with a declaration of absolute solidarity with the Sahrawi masses and with the Sahrawi political prisoners in the prisons of the Moroccan occupation, including the Gdeim Izik prisoners.