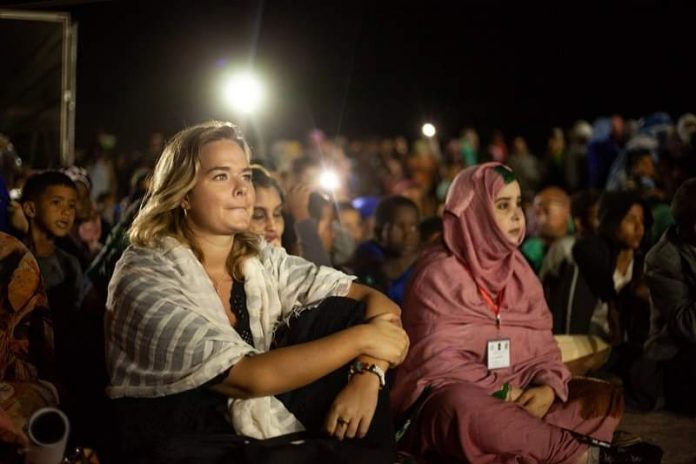 Ausard (Sahrawi Refugee Camps), (SPS) – The 17th edition of the International Film Festival in Western Sahara "Fi Sahara" opened, on Wednesday evening, with the participation of more than 200 participants from about 20 countries.
The opening ceremony was marked by the presence of the Daharawi Minister of Culture, Al-Ghouth Mamouni, and members of the National Secretariat, the Government and the National Council, in addition to a large number of Sahrawi and foreign artists, politicians and human rights activists.
The 17th edition of "Fi Sahara" is organized under the slogan "Let's end colonialism in Western Sahara". This slogan aligns with the aspirations and goals of the Sahrawi people who are struggling for eternal human values, most notably the right to self-determination and independence.
The International Film Festival "Fi Sahara" aims at raising awareness of the Western Sahara issue worldwide through short and featured film, documentaries and other cultural activities.
Justice and human rights will be the most prominent topics of this edition, which will run until the 16th of September, and will show the screening of more than 30 films from more than 20 countries.
The festival is attended by participants from several countries, such as; Algeria, the United States of America, Spain, Peru and South Africa, as well as representatives of international festivals, in addition to a delegation from the occupied territories of Western Sahara.