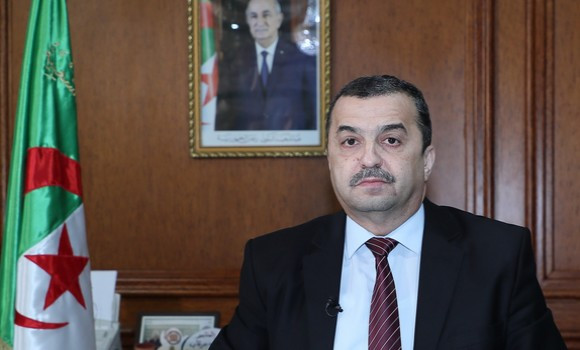 ALGIERS- The Minister of Energy and Mines Mohamed Arkab, will take part, Wednesday in Moscow, in the work of the 5th international forum "Russian Energy Week", the ministry indicated, on Tuesday, in a press release.
On this occasion, Mr. Arkab will hold a series of meetings with the Russian Deputy Prime Minister Alexander Novak, Syrian Minister of Petroleum and Mineral Resources Bassam Tohmé, and representatives of major oil and gas companies, according to the same source.
Earlier in September, the Algerian Ambassador to Russia Smail Benamara announced, at the St. Petersburg International Gas Forum, the participation of Mr. Arkab.
"I am happy to inform you and the Russian energy companies that the Minister of Energy will be in October 12-14 in Moscow for [Russian] International Energy Week," Benamara said.
"He will be accompanied by the secretary general of Sonatrach, which is one of the most important companies in Algeria for oil and gas, and the president director general of the Sonelgaz, which is the biggest electricity company in Africa," he added.
Noting that the Russian International Energy Week was established by Moscow in 2016 with the aim to show off the prospects of the Russian fuel and energy industry and unlock the potential of international cooperation in the field.
This year, the forum's program includes 37 events, covering various topics from import substitution and digital transformation in the oil and gas industries to energy conservation and renewable sources of power.