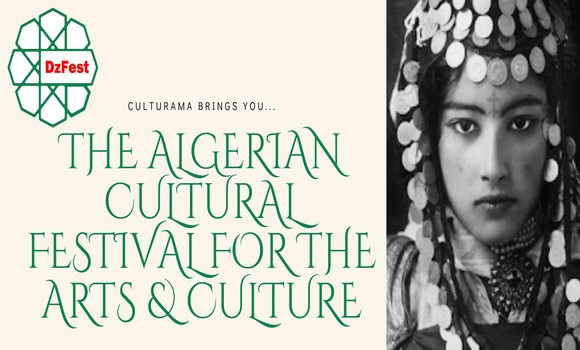 ALGIERS- The Algerian Cultural Festival for the Arts and Culture (Dz Fest), to be held from 30 September to 8 October in London, will be marked by the organization of several exhibitions and activities meant to introduce the richness and diversity of the Algerian culture to London's inhabitants, according to the event's organizers.
Indeed, Londoners are called to join the Algerian diaspora and take an inside look into the very rich and vibrant, yet unknown, Algerian culture with the aim to explore themes of identity and cultural regeneration through a rich programme of art, exhibitions, theatre, talks, literature, culinary, dance, performances, rhythms, history, films and of course music. The activities also include conferences-debates on the Algerian literature and history as well as programs dedicated to children.
The opening ceremony of the Dz Fest will see the organization of an exhibition entitled "Elle-Djazair"; a collective fair that highlights the remarkable presence of women in Algerian history and culture, through photography, as well as the digital and performance art, with the participation of Algerian and British artists.
With respect to cinema, the public will be invited to several screenings of Algerian films, including the short film "Chabchaq maricane" by Amel Blidi and the feature film "Halim Erraad" by Mohamed Benabdallah, in the presence of directors and enthusiasts of the 7th Algerian art.
This event will also be marked by the organization of music concerts, dance performances, parades in traditional Algerian outfits, as well as craft and gastronomy exhibitions, with the participation of Algerian artists and craftsmen residing in Great Britain, Algeria, France and the United States of America (USA).
The "Dz Fest" festival, organized by Culturama (London non-profit cultural organization for the promotion of African cultures), with the assistance of "Arts Council England", aims to bring together under one roof members of the Algerian community and promote Algerian culture.