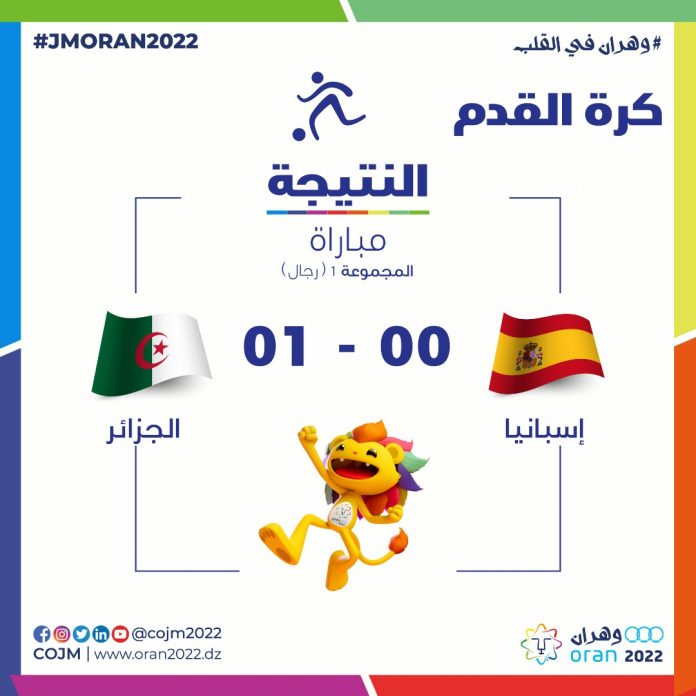 ALGIERS- The Algerian National Football Team (under 18 years old) made a great achievement, Sunday, by defeating Spain (1-0) at Abdelkarim Kerroum Stadium in Sig (Mascara), as part of the first round of the first group of the football tournament of the Mediterranean Games in Oran (25 June – 6 July).
At the outset, the match was in favor of Barcelona player (B) Fabio Blanco Gomez (6 mn), however, the Algerian goalkeeper of the USM Algiers Hamza Boualem blocked it.
As for the players of the national coach, Mourad Slatni, they were just defending without creating any opportunity to score a goal.
The goal of the match was scored by the midfielder Mehdi Bosch Heranz.
The match was played in the presence of the national coach, Djamel Belmadi.