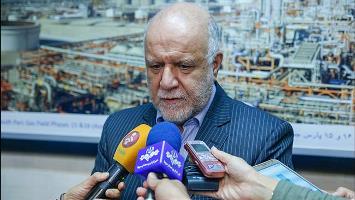 "The oil market is oversupplied now but there are expectations that there will be balance between demand and supply in the market," Iran's Petroleum Minister Bijan Zanganeh has been quoted by the media as saying.
Zanganeh's remarks are seen by analysts to have been meant to soothe market concerns over the impacts of Iran's incoming production rise after it awards the first of a new generation of its oil contracts.
Iran's new format of oil contracts is replacing buyback deals. Under a buyback deal, the host government agrees to pay the contractor an agreed price for all volumes of hydrocarbons the contractor produces.
But under the new contracts, the NIOC will set up joint ventures for crude oil and gas production with international companies which will be paid with a share of the output.
"The government will approve the new contracts on Wednesday," Zanganeh has been quoted by Reuters as telling the reporters.