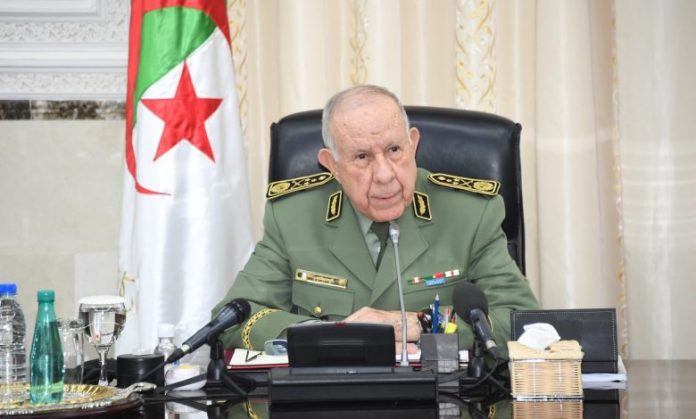 ALGIERS- The Chief of Staff of the People's National Army, General of the Army, Saïd CHANEGRIHA, paid, today, Monday, October 03rd, 2022, a working and inspection visit to the 1st Military Region in Djelfa, said the Ministry of National Defense in a statement.
During the visit, Mr. Chengriha supervised the inauguration ceremonies of new fuel supply units which reinforced the ANP Battle Corps.
According to the same communiqué, Army Chief Chengriha paid a visit to the Regional fueling warehouse, where he inspected its various facilities, and provided strict instructions relating to the imperative to attach utmost importance to discipline and show extreme vigilance with a view to preserving this vital gain.