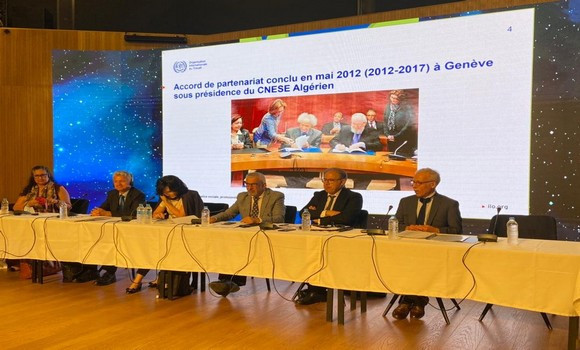 ALGIERS–Algeria will host the next conference of the Union of Economic and Social Councils and Similar Institutions, said the National Economic, Social and Environmental Council (CNESE), Tuesday, in a statement.
"The AICESIS General Assembly adopted, on Tuesday in Athens, the decision to hold the next joint conference, organized in partnership with the International Labor Organization (ILO), in Algiers", indicated the press release.
In this respect, the president of the CNESE, Sidi Mohamed Bouchenak Khelladi, who had taken part in the work of this meeting, said he was "honored" by the choice of Algeria to host this conference, while expressing the willingness of the CNESE to ensure the smooth running and success of this event.
Furthermore, on the sidelines of the work of the AICESIS General Assembly, the President of CNESE, also President of the Union of Arab Economic and Social Councils and similar institutions, held meetings with the Secretary General of AICESIS, his counterparts from several countries, members of the Association, including, in particular, the presidents of the Economic and Social Councils of the Russian Federation, Portugal, Monaco, Niger, Côte d'Ivoire, Benin and Mauritania.
During these meetings, Professor Bouchenak Khelladi discussed the prospects for the development of bilateral cooperation, according to the press release.
AICESIS, founded in July 1999, brings together under one roof more than 70 members from four continents (Africa, Latin America, Asia and Europe). It aims to promote dialogue and the exchange of experience and good practices between its members and to encourage dialogue between economic and social partners worldwide.